Buck Run Barnwood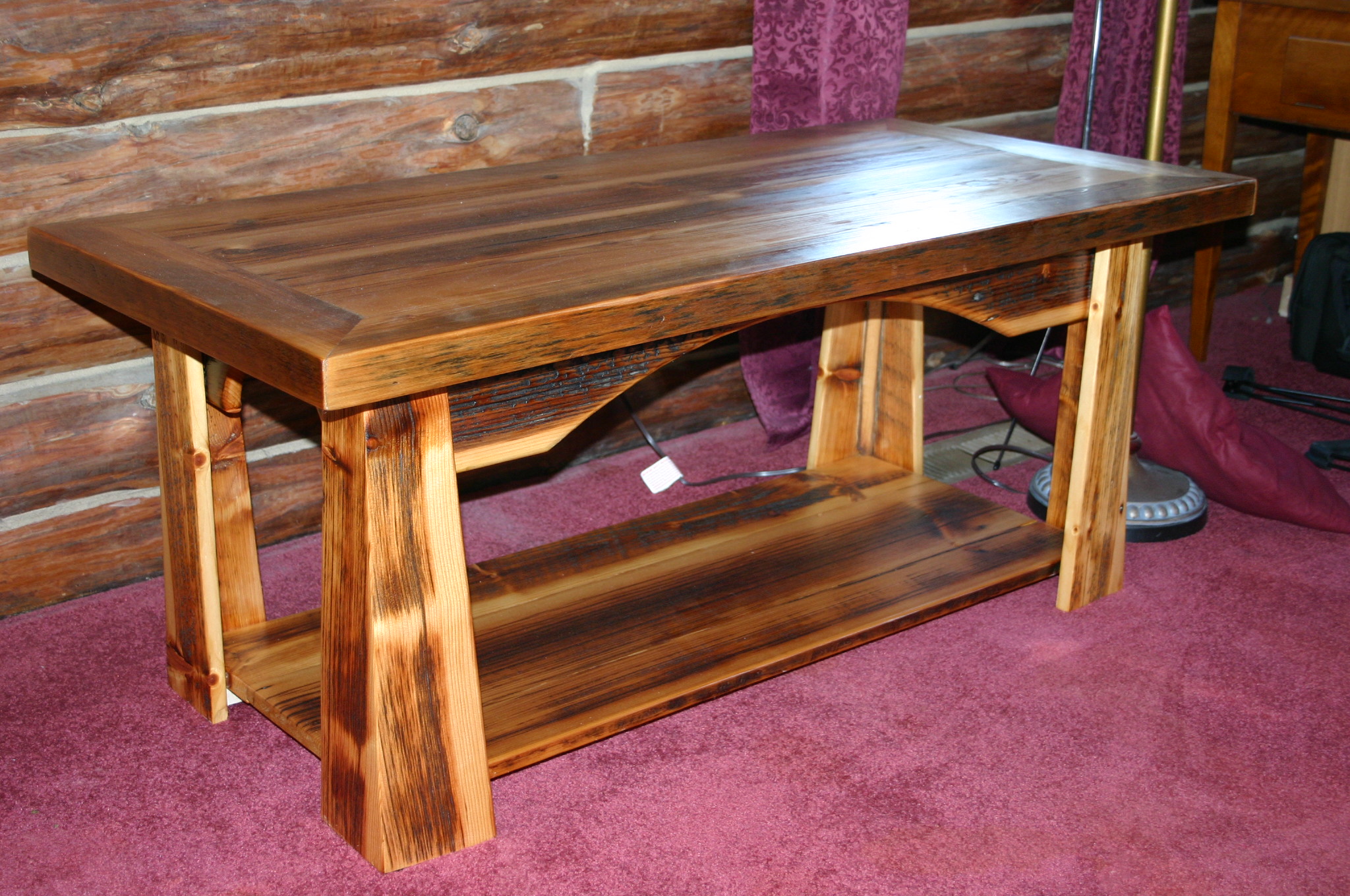 Located in beautiful Upstate NY, this slice of heaven is aptly named Buck-Run, where
meandering deer make their haven among the steep trails carved throughout the
hills and gorges of the Genesee Valley. It is here that abandoned turn-of-the-century
barns inspired in me a sense of wonder. Convinced that the rich wood grain hidden
within each beam of old oak, pine, mahogany, and chestnut could once again reveal its
unique character, I went to work, creating one-of-a-kind pieces of furniture crafted
in beautiful barnwood. My love for wood was cultivated at a young age. Growing up
near the wooded banks of Buck-Run, I learned to appreciate the value of quality lumber
from my father. Cutting firewood and logging trees has always been my passion.
Building a log home for my family in 1990 was the natural thing to do.
By the goodness of God, I do what I love for the enjoyment of others.
Just as each tree is created with its own unique qualities, so too is each piece.
Whether a coffee table, bookshelf, or picture frame, its magnificent beauty and intrinsic
detail is distinctive, designed with consideration of the inherent characteristics of each board.
Buck-Run Barnwood Furniture comes with a guarantee—
though we may have to cut out a few imperfections, you have my promise: we will never cut corners.
Buck-Run Furniture . . . reshaping the landscape of the past with a vision for its future.
antique wood, distressed wood - furniture, old barnwood, rustic furniture, reclaimed wood, ecofriendly - envirionmently friendly, unique one of a kind.